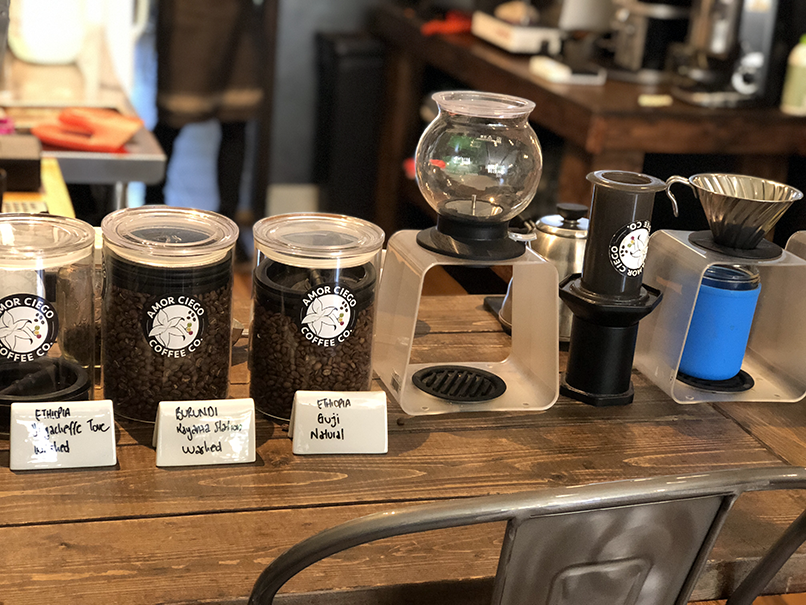 The Coffee Experience
Do you enjoy great coffee and want to know more about it? Amor Ciego's dedicated to improving our customer experience in store. We've made coffee an experience by upgrading our cafe with a pour-over bar.  Have a seat, pick your coffee origin, and participate in the brewing process while we prepare your coffee in front of you.
Whether you want to discuss coffee culture, how to discern between the taste difference of a washed or naturally processed coffee, or are just curious about what it takes to get from from the coffee cherry to the cup you're about to enjoy – we're happy to share our passion.
Feel free to ask questions and share with us what you enjoy about coffee.  If you like what you taste and would like to take home a bag of coffee, we'll give you recommendations for brewing our coffee at home.